Never Have to Talk to Your Co-Parent Again About Money
Dec. 21, 2021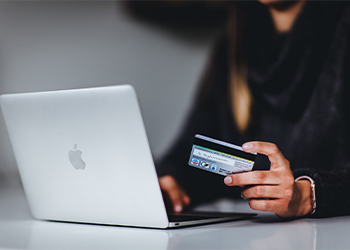 Ugh… I wish I didn't have to speak to my co-parent ever again. Would that even be possible?
We've all been there, some toxic exes are simply better left on mute. However, if you happen to have a child with that particular ex, the relationship tends to get a bit more complicated.
You have to plan out your co-parenting time, coordinate payments with your toxic co-parent, and always be mindful of their triggers. On top of that, if the court is involved, sensitive matters such as money management only build up additional pressure.
We'll clear this up right now - if you're co-parenting, completely eliminating any communication with your co-parent isn't an option. On the other hand, minimizing any communication necessary to co-parent is something you should pursue.
There are various strategies that you could employ to do this, but something that you should look into are co-parenting apps that are purposefully developed to limit the possibility of any conflict such as our very own FamiliPay.
Let me take you through some of the main ways in which FamiliPay would help you minimize communication with your co-parent, especially concerning payments and finances.
FamiliPay Messaging Center Stops Any Off-Topic Communication
One of the biggest features of FamiliPay is our intermediary messaging center that only lets co-parents send each other form-emails regarding shared payments, eliminating any personal, off-topic communication that could cause conflict.
In my experience working with co-parenting families, I've learned that money is one of the main sources of conflict between co-parents. Since co-parenting entails shared payments where money talk is all but unavoidable, we've developed our messaging center in a way that allows co-parents to:
1) Invite payments
Let's say you've paid your part of your children's monthly expenses.
FamiliPay will let you send a payment invitation to the other co-parent, whether a reimbursement, alimony, or a shared payment to a third party. The other co-parent is able to pay with only one click using their payment card on file.
2) Confirm payments
When you receive a payment invitation from the other co-parent, you will always have to consent to pay.
3) Send prompts or reminders about payments to be made
Is a deadline coming up? Use FamiliPay to send reminders about the payments in question to the other co-parent or schedule payments in the FamiliPay calendar so that you and your co-parent don't miss any important payment deadlines.
But that's not all - if you worry that shared payments could be the source of additional conflict later on, FamiliPay has got you covered with shared payment history.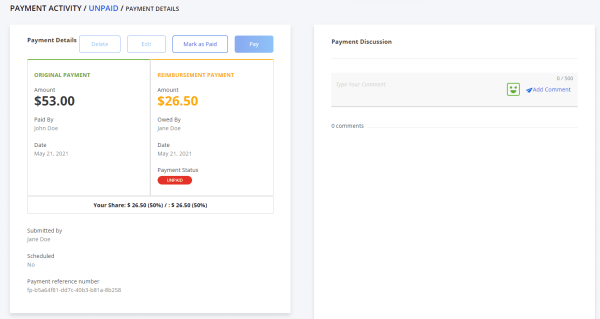 Easy shared payments and payment history for verification
To avoid any misunderstandings and reduce any potential conflict, FamiliPay saves the payment history of the co-parents, as well as specific payment details, for verification.
The payments are saved by vendor, and period - by week, month or year. Alternatively, you can categorize payments as you go and keep track of what you are paying for over time.
Should any issue arise, you can submit your payment history to the court for verification to avoid litigation. And when the tax season comes around, you can give your accountant permission to access your payment history to compile your taxes.

Start Your FamiliPay 3-Month Free Trial
When you're co-parenting with a toxic ex, money issues are the last thing you need as a conflict trigger. When money issues are out of the way, the rest of your co-parenting relationship will be easier to handle.
Apart from the payment center, FamiliPay also provides you with everything else that you need to foster a successful co-parenting arrangement.
Best of all, we offer a 3-month free trial without any obligations. Try it today and see whether FamiliPay is right for you.